Before Hello highlighted on "Clutch.co 2019 rankings of the top business and IT services firms"
We're excited to announce that our efforts have been recently recognized by Clutch.co in their 2019 report highlighting Leading IT & Business Services Companies across Lead Generation category globally.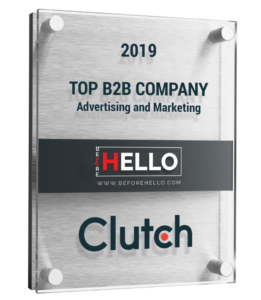 A B2B research, ratings, and reviews firm in the heart of Washington, D.C., Clutch connects small and medium businesses with the best-fit companies they need to tackle business challenges together and with confidence. To be featured here, we had to have a strong market presence, high-quality work portfolio and positive clients' reviews.
"These companies provide in-depth expertise for what can be confusing and overwhelming tasks," said Clutch Business Analyst Jeremy Fishman. "They have helped countless businesses succeed by setting them up with the best technology solutions and skillfully assisting with their business processes."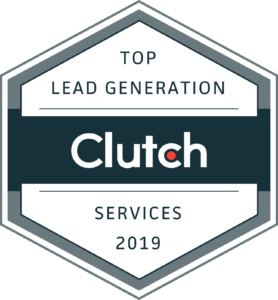 Before-Hello has joined Clutch in 2018, and since then, we have collected 5 positive reviews. We're grateful to those of our clients who have found time to send in their testimonials and we want to use this opportunity to provide several of them:
"Before Hello's work has generated measurable growth. This partner works efficiently and they make it look easy," – CEO, WeSoftYou.
"Before Hello's high-quality results exceeded expectations and yielded a clear ROI," – Business Manager, GeeksCode.
"They're enthusiastic about what they do and are dedicated to our project," – President & CEO, ICT Asset Recovery.

To read them in detail, please visit our Clutch.co profile and learn more about our projects.
Inspired by this accomplishment, CEO of Before Hello Oleksandr Ivanets has the following to say:
"Our team is very appreciative of this recognition. Top Leading IT&Business Service Companies award is the result of hard and diligent work over the past years. We look forward to showcasing more reviews and projects on Clutch to further improve our reputation and grow our partnerships".
Thank you to Clutch for including us in the research!
We are continuing to grow and very intent upon bringing high possible results to the businesses that want to rise.